MARWAKO CASE: LEBANESE SUPERVISOR CHARGED WITH ASSAULT
MARWAKO CASE: LEBANESE SUPERVISOR CHARGED WITH ASSAULT.
The Lebanese Supervisor at the centre of the Marwako Restaurant assault case has formally been charged with assault by the Police.
Jihad Chaaban, who is currently on bail, was processed for court earlier on Tuesday [March 7, 2017], for the police to present the facts of the case, but the process was deferred because the Abeka Magistrate Court did not sit.
The Lebanese national, who is a Supervisor at the Abelemkpe branch of the Marwako Restaurant, is said to have grabbed the head of his Ghanaian female staff and dipped her face in blended pepper.
Jihad is also alleged to have subsequently locked her up with the burning and hurting eyes, preventing the other worried colleagues from helping her.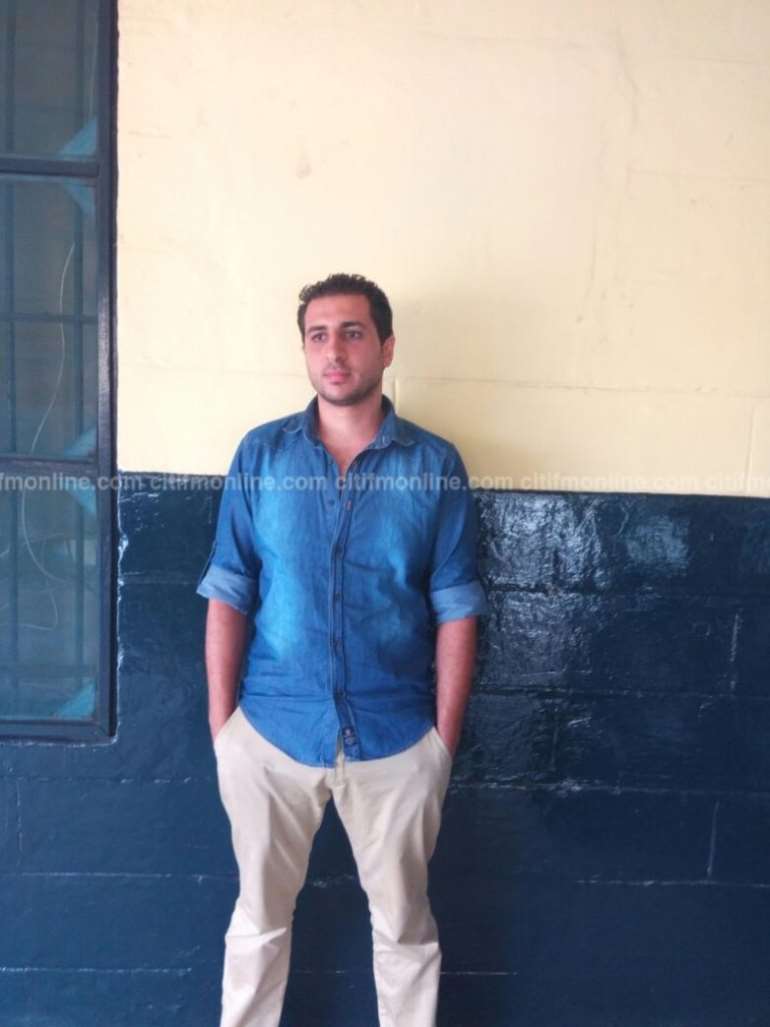 The 25-year old lady has in an interview with Citi News, said she did not do anything wrong to provoke the attack.
But Mr. Chaaban in an apology letter said he did everything possible to get help for the victim after the incident.
He however disputed claims that he locked up the victim after he forced her face into the blended pepper.
Meanwhile, the management of the restaurant have said that they are cooperating fully with the police, and assisting it to establish the true facts for the purposes of allowing the laws of Ghana to be applied accordingly.
BY: FRANKLIN BADU JNR/CITIFMONLINE.COM/GHANA
HAVE A SAY. WHAT DO YOU THINK? DROP COMMENTS!
SOURCE:  WWW.GHANAMEDIAWORLD.COM
@ghanamediaworld on Twitter / lnstagram  ghanamediaworld
Do you have a story for The Ghanameiaworld Online news team? Email us at ghanamediaworld@gmail.com Or call us:
THE NEWS ITEMS ARE REAL  AND WE ARE NOT FAKE MEDIA,WE ARE HERE  FOR YOU  BECAUSE OF  TRUELY MEDIA. IF NOT BECAUSE OF YOU, WE CANNOT BE GHANA MEDIA WORLD. OR WHAT WE HAVE REACH TO BE NOW.WE PUBLISH WHAT IS TRUELY INSIDE THE MEDIA OF THE WORLD FROM JOURNALIST NEWS,MEDIA NEWS AND FROM THE PEOPLE WE GET THE REAL NEWS FROM AND TO GHANA MEDIA WORLD, WITHOUT HIDDEN THINGS FROM YOU AND FROM THE TRUTH THAT WE GET FROM MEDIA AND JOURNALIST.AND ALSO SOMEWHERE WE GET TO KNOWN.OUR MEDIA PAGE IS STILL NOT COMPLETED,THERE IS A LOTS TO BE DONE IN GHANA MEDIA WORLD PAGE.FOR THE MEAN TIME WE PUBLISHED NEWS,WE ADVERTISE FOR PEOPLE,ETC.LISTEN TO MANY RADIO STATIONS IN OUR PAGE BY CLICK.
READ MORE @ WWW.GHANAMEDIAWORLD.COM
CONTACT OF MEDIA AND ADVITISED IN OUR WEBPAGE ,IF YOU NEED PROFECTIONALS RADIO STATION LIVE STREAMING FOR BROADCASTING TOOLS PLUS WEBPAGE,DOMAIN,WE ARE NUMBER ONE PROFECTIONALS TO HELP YOU,FOR QUETIONS,DONATIONS,CONTACT OUR E-MAIL ADDRESS  ghanamediaworld@gmail.com
SHARE OUR PAGE AND LIKE US IN FACEBOOK,INSTAGRAM,WHATSAPP,PINTEREST,YOUTUBE,LINKEDIN.
WE ARE NUMBER ONE TRUELY MEDIA.
Comment Below
comments