HUNDREDS WELCOME OBINIM FROM POLICE CUSTODY [PHOTOS]
HUNDREDS WELCOME OBINIM FROM POLICE CUSTODY [PHOTOS]
The Founder of the International God's Way church, Bishop Daniel Obinim was on Thursday welcomed by hundreds of his followers in Accra after he was granted bail.
Obinim has been in Police custody since Tuesday after he was arrested for allegedly defrauding someone of GHc11.6 million; a crime had vehemently denied.
The popular preacher has also been lambasted by many for flogging some youth in his church for fornicating.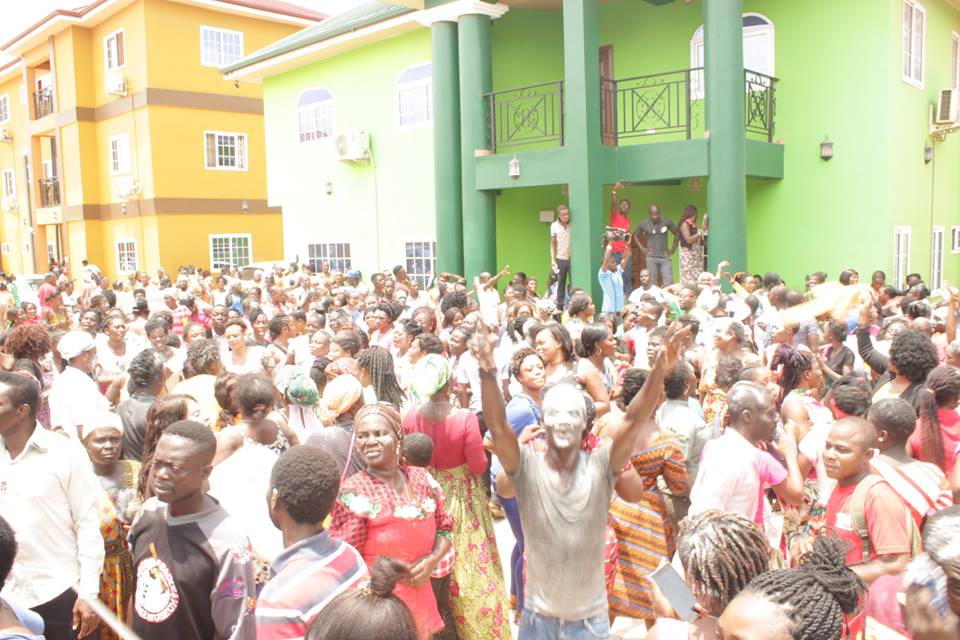 Bishop Obinim was granted bail with two sureties for each of the offences for which he was arrested.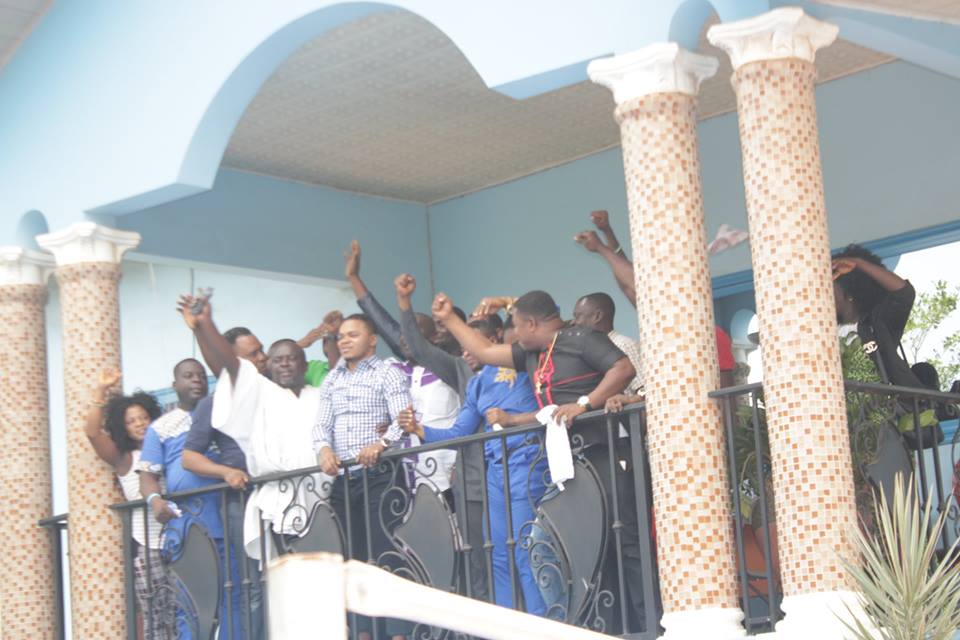 Hours after his release, the embattled preacher addressed his followers on his TV channel, OB TV.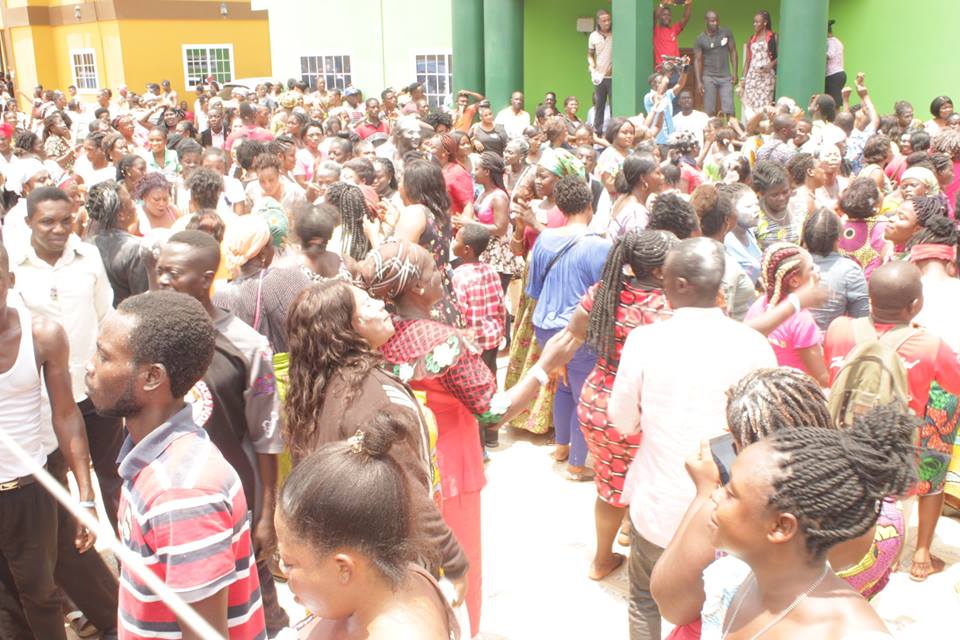 He used the opportunity to debunk the fraud allegations leveled against him.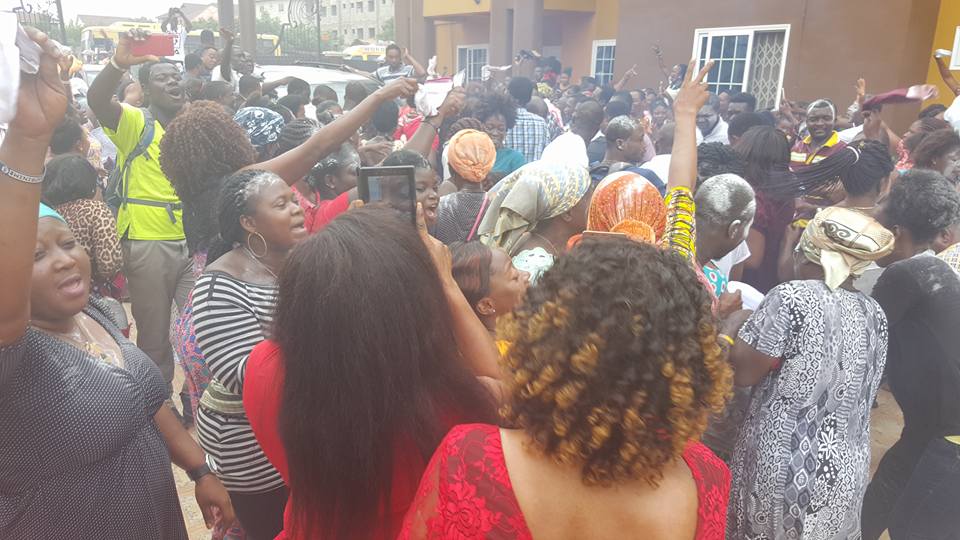 He also narrated the ordeal he went through when he was in Police custody.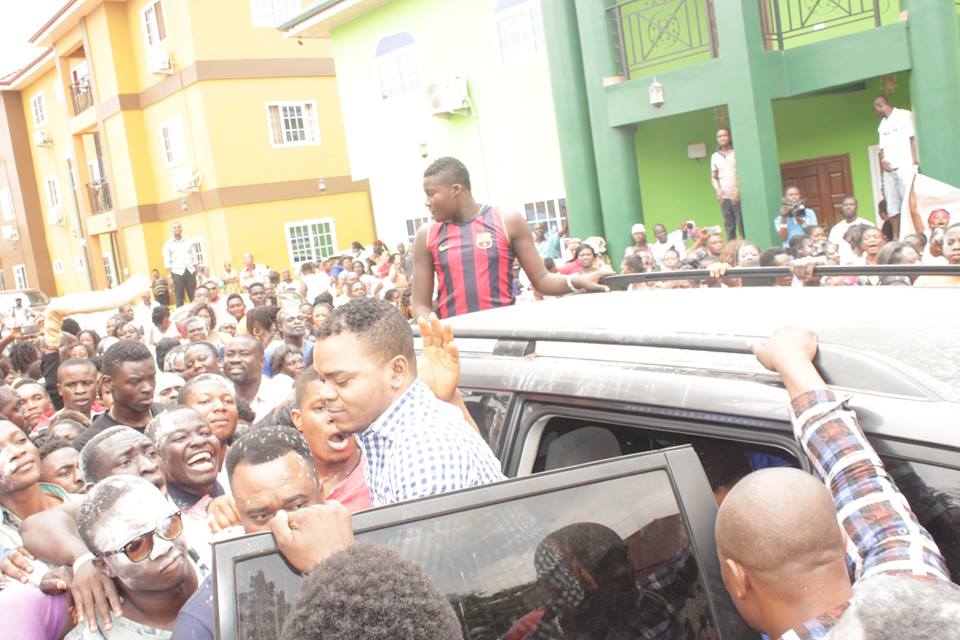 His follows on Wednesday besieged the Police headquarters in Accra to demand his release but they were dispersed by the Police with the use of water cannons and pepper spray.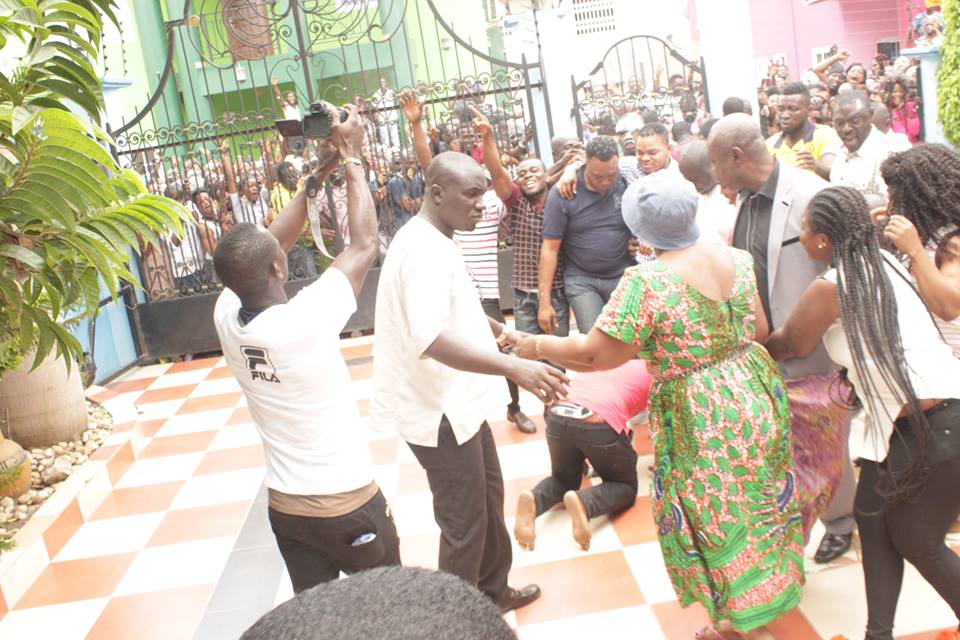 By: Godwin A. Allotey/Ghana.
SOURCE: GHANA MEDIA WORLD.
GHANA MEDIA WORLD IS THERE FOR YOU FOR EVERY SINGLE TRULY GOOD NEWS OF MEDIA INTEREST.
Comment Below
comments