6 HEALTHY EATING TIPS THAT AREN'T TRUE.
6 HEALTHY EATING TIPS THAT AREN'T TRUE.
Everyone is telling you which foods are good for you. Stop listening! Here are six seemingly healthy eating tips that the science just doesn't back up.
False Tip: Fresh fruit is better than frozen.
The Truth: Food manufacturers freeze fruit at their peak of freshness in order to preserve its quality and nutritional value. Freezing fruit is a great way to preserve it if you bought a little too much or it's on sale. Frozen fruit is very convenient, especially when you're super-busy with work and family, plus it lasts longer than fresh. Fresh isn't necessarily better than frozen, and both count toward your daily recommended amount of fruit.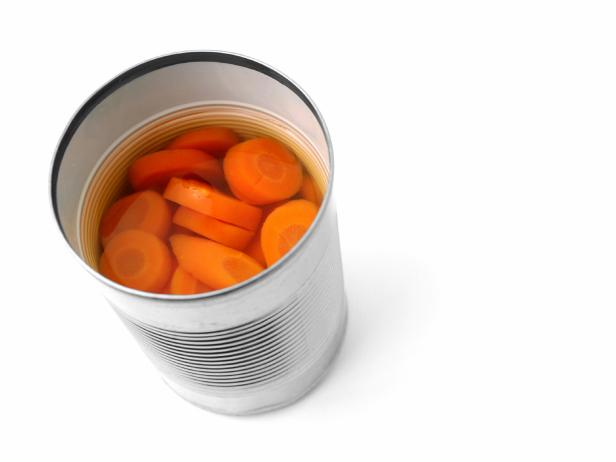 False Tip: Fresh vegetables are healthier than canned.
The Truth: If you think canned is the bad guy, think again. This means of preservation has been around for about 200 years. Yes, canned vegetables can have loads of salt, but you can now find many with no added salt. Additionally, canned vegetables will still retain much of their vitamins, even when stored for several months, which is a clear advantage over fresh.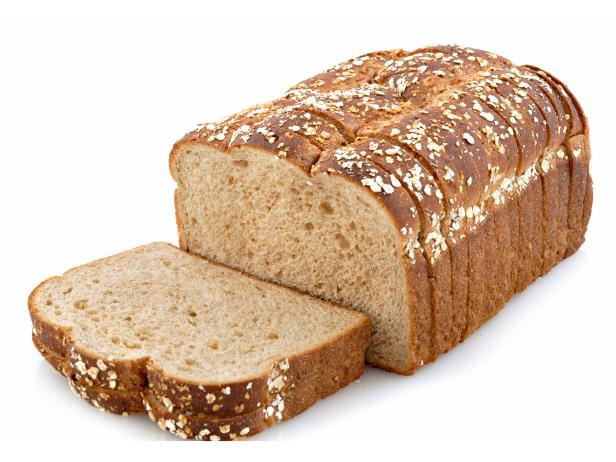 False Tip: Multigrain bread is always the healthiest choice.
The Truth: Multigrain just means the bread is made from several grains — that doesn't mean they're whole grains, which are more plentiful in nutrients. According to the Dietary Guidelines for Americans, you want to make half your grains whole — so the next time you pick up a loaf of bread, make sure the grains named in the ingredient list include the word "whole," such as whole rye and whole wheat.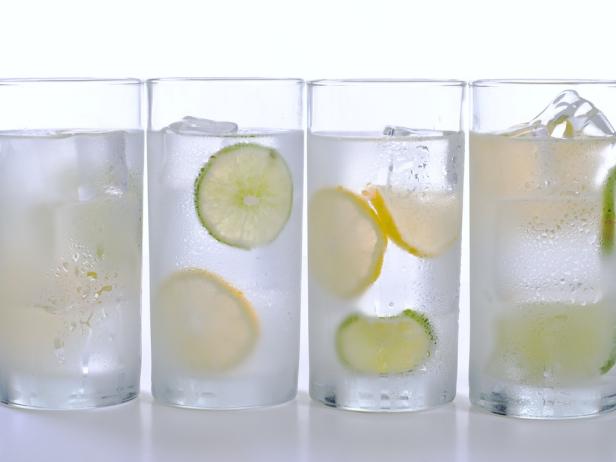 False Tip: Bottled water is better than tap water.
The Truth: According to an investigation conducted by the Environmental Working Group, a variety of contaminants were found in tested brands of bottled water. Further, bottled water does have a larger carbon footprint than tap water, and doesn't contain the nutrients found in tap water (such as fluoride). This may be a good excuse to purchase a few reusable water containers you can fill with tap water.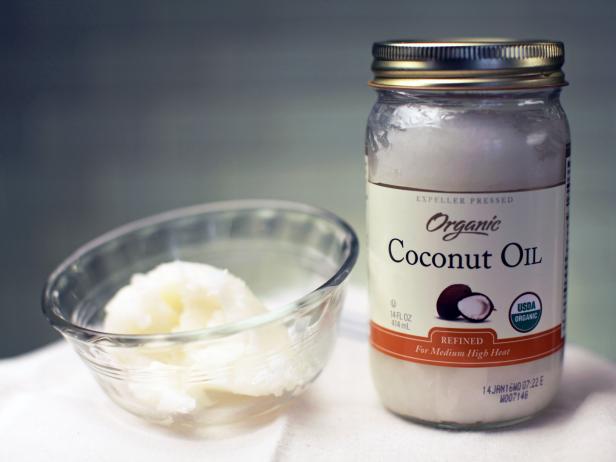 False Tip: Coconut oil is the only oil you should use.
The Truth: Advocates of coconut oil believe that its medium-chain triglycerides make it super healthy. However, several types of fat found in coconut oil, including palmitic, myristic and lauric acids, have been found to raise both your bad (LDL) and good (HDL) cholesterol as well as total cholesterol. Although the debate continues, your best bet is to include coconut oil in your healthy-oil repertoire along with other healthy oils, like sesame, olive, peanut and safflower.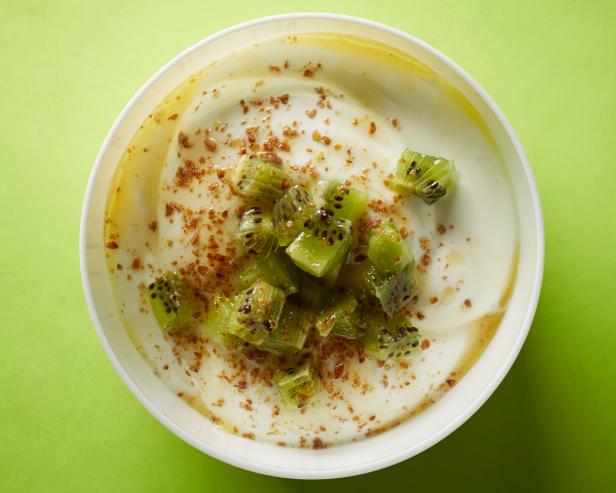 Stephen Johnson, 2014, Television Food Network, G.P. All Rights Reserved
False Tip: There are only a handful of superfoods.
The Truth: Although many believe that exotic-sounding foods like acai, chia seed and goji berries are the healthiest of all foods, that's not the case. Your body needs a variety of food groups in order to get all the nutrients you need to stay healthy. Therefore, wholesome foods like Greek yogurt, almonds, pears, broccoli, barley, eggs and avocado also achieve super status.
FOR ADVERTISED IN OUR WEBPAGE  CONTACT  ghanamediaworld@gmail.com  OR visit www.ghanamediaworld.comWE PUBLISHED 99% GHANA NEWS AND THE REST 1%  FOR OUTSIDE WORLD NEWS, GHANA FIRST,PUBLISHED  YOUR OWN FIRST TO WIN BETTER FUTURE WITH OUTSIDE WORLD LETS THEM SPEAKS YOUR OWN MOTHER LANGUAGES BEFORE THEY AQUIRE A VISA TO VISIT OUR MOTHERLAND COUNTRY GHANA. ENGLISH IS COMMON FOR EVERY COUNTRY IN THIS TO BE SPOKEN….BUT IN TERMS OF THINGS OF LANGUAGE,YOU DONT KNOWS THEM UNTIL THE TRUTH…..

DISCLAIMER: "The views expressed in this article are the sole responsibility of the author and do not neccessarily reflect those of  GhanaMediaWorld. The contents of this article are of sole responsibility of the author(s).  Ghana Media World will not be responsible or liable for any inaccurate or incorrect statements contained in this article." © GHANAMEDIAWORLD.COM

HAVE A SAY. WHAT DO YOU THINK? DROP COMMENTS!

SOURCE:  WWW.GHANAMEDIAWORLD.COM

@ghanamediaworld on Twitter / lnstagram  ghanamediaworld

Do you have a story for The Ghanameiaworld Online news team? Email us at ghanamediaworld@gmail.com Or call us:

THE NEWS ITEMS ARE REAL  AND WE ARE NOT FAKE MEDIA,WE ARE HERE  FOR YOU  BECAUSE OF  TRUELY MEDIA. IF NOT BECAUSE OF YOU, WE CANNOT BE GHANAMEDIAWORLD.COM OR WHAT WE HAVE REACH TO BE NOW.WE PUBLISH WHAT IS TRUELY INSIDE THE MEDIA OF THE WORLD, FROM JOURNALIST NEWS,MEDIA NEWS, STARS NEWS, PERSONAL PRIVATE ADVERTISED AND CELEBRATIES NEWS,AND FROM THE PEOPLE WE GET TO KNOW,THE REAL NEWS FROM AND TO GHANA MEDIA WORLD, WITHOUT HIDDEN THINGS FROM YOU AND FROM THE TRUTH THAT WE GET FROM MEDIA AND JOURNALIST.AND ALSO SOMEWHERE WE GET TO KNOWN.OUR MEDIA PAGE IS STILL NOT COMPLETED,THERE IS A LOTS TO BE DONE IN GHANA MEDIA WORLD PAGE ONLINE. PUBLISHED NEWS,WE ADVERTISE FOR PEOPLE,ETC.LISTEN TO MANY RADIO STATIONS IN OUR PAGE BY CLICK.

READ MORE @ WWW.GHANAMEDIAWORLD.COM

CONTACT OF MEDIA AND ADVITISED IN OUR WEBPAGE ,IF YOU NEED PROFECTIONALS RADIO STATION LIVE STREAMING FOR BROADCASTING TOOLS PLUS WEBPAGE,DOMAIN,WE ARE NUMBER ONE PROFECTIONALS TO HELP YOU,NEWS,RADIOS,MEDIA,MAGAZINES,ADVERTISMENTS.LIVE STREAMING PROVIDER.
WE ARE HUGE BIG COMPANY.
ONLINE RADIO SETUP FOR YOUR FM STATION ONLINE.
FOR YOUR ONLINE RADIO – Also for Your Media , FM Station, Church or As well as online Internet Radio Station.
We do it profectional.Its is your dream to set up an online radio station that will turn you into a major media hub in this country and the world as well as to enable promote your goods and services Globally.Then contact us immediately at ghanamediaworld@gmail.com or call us 004915218034976 OR 004917648327355 –  0023354294897
We are running an express and affordable online radio set up for all.
Contact us and have a feel of what it feels to own an online radio and what we have for you.
Call or Whats App 004915218034976 NOW

THE ONLINE RADIO STATION DEVELOPED BY GHANAMEDIAWORLD.COM

CONTACT OUR E-MAIL ADDRESS  ghanamediaworld@gmail.com

SHARE OUR PAGE AND LIKE US IN FACEBOOK,INSTAGRAM,WHATSAPP,PINTEREST,YOUTUBE,LINKEDIN.

WE ARE NUMBER ONE TRUELY MEDIA.
Comment Below
comments